Who are we? Fair Trade Project
Molycata, two people coming together to improve the world
Molycata, our fair trade project, was born as a family adventure. A way of understanding and living life. This project comes from the restlessness of two people: Rocío, actress and decoration lover, and with a special ability to find small treasures hidden from the eyes of the rest of the mortals, the heart of the project and Rafa, financial economist and photography enthusiast, the brain of the project. From this union comes molycata, as "mol" was a nickname used by Rafa in social networks and "cata" is the artistic name of Rocío, Catalina Brillo.
The Fair Trade Project
Our fair trade project did not come into being overnight. It can be said that throughout our lives, separately and together, we have been taking the steps to make molycata a reality. Two people with concerns for social justice and environmental sensitivity met during the hardest years of the last economic crisis.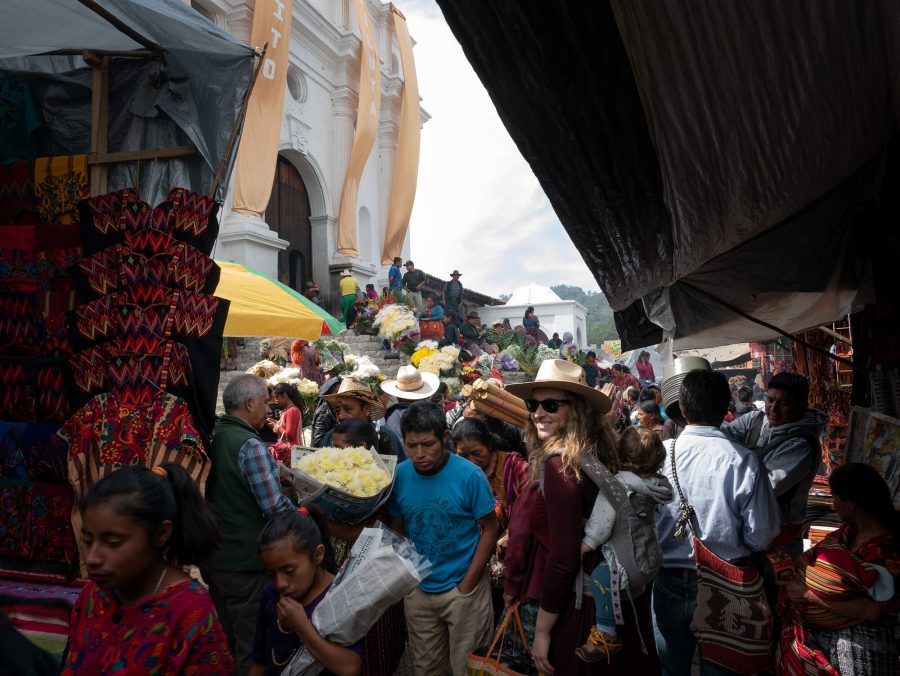 This crisis, which has brought so much suffering to the most disadvantaged people, was the starting point for us to decide to get down to work to try to do our bit to make the world a fairer place. Rocío, with her sensitivity and good taste for finding beauty, as well as for filling any home with decorative objects, and Rafa, with his analytical capacity and love of photography, had the necessary ingredients to create a project through which we could live by helping others.
The fair trade project would consist of travelling the world looking for those artisans who still carry out their work in the traditional way, with their knowledge and love, and who are so cornered by the pressure of industrialisation. In this way we could give them a voice and visibility to their work, offering them a fair deal for their work so that they themselves, and future generations, would have the opportunity to continue to amaze the world with their craftsmanship.
To do so, we would look for handcrafted works that fit with the tastes and needs of the countries of the western world, but also that the form of production meets our ethical, social and environmental standards.
Thus we began our adventure with a first trip to Thailand, visiting the hill tribes in the north of the country, and soon after with our, for the moment, great two-stage journey through Mexico and Guatemala for a year.
On these trips we didn't just go to the markets in the big cities to buy handicrafts from middlemen, but we drove from village to village, from artisan workshop to artisan workshop. In each workshop we checked that there was no exploitation of children or any other type of labour exploitation, and that the materials used were as natural as possible and did not have a negative impact on the environment.
But our focus is not only on the artisan, but on the whole community. We want to know their needs and desires, to see how they live and how we can help to improve their lives.
Ethical, social and environmental objectives
In each piece that we have acquired, we have wanted to verify that there has been no suffering or exploitation in its production. We believe that the works created by human beings have a soul, an inner vibration, and we do not want to bring into the homes of people who, as clients, trust in our fair trade project, objects loaded with the pain and suffering of their creators.
We want these homes to receive pieces created with the wisdom and love of people who are passionate about their work and their creations. People who have received from their past generations and their culture the knowledge and skill to carry on traditions that go back hundreds of years. That is why we will never choose pieces that have been created under conditions based on injustice and suffering, as well as pieces that are empty of any emotion, created in series, one like the other, by machines.
We verify, as we have said, that there is no exploitation of children or unfair working conditions. If we detect any exploitation, we discard that piece, no matter how beautiful it is.
But in addition to this, we want the community around the artisans who create their work for us to benefit. In small communities, if you increase the income of one individual significantly over the rest, it creates imbalances that cause the most disadvantaged in that community to lose even more of their quality of life. That is why we want to invest part of the profits from our activity in creating aid projects that benefit the whole community. To this end, we are in contact with a school in Lake Atitlán (Guatemala) to provide educational material, or with our project to bring glasses to the embroiderers of Tenangos in the mountains near Tenango de Doria, as they often embroider by candlelight and end up with vision problems.
We also check that the materials used in the production of the pieces are as natural as possible. Thus, our rugs are 100% sheep's wool, or our fabrics are 100% cotton or wool. The way we obtain these resources must be respectful of the environment, as is the case, for example, with the wooden objects brought from Guatemala. In these objects we have obtained a certificate from the Ministry of the Environment and Natural Resources that indicates that the wood used to make the pieces comes from sustainable forests that do not damage protected forests.
In addition to this, we want our environmental impact to be positive, so we want to mitigate the release of CO2 into the atmosphere derived from our activity by planting trees. We believe in local consumption, but due to the peculiarities of our activity, our pieces must travel long distances from the different places of origin to their final destination. We are therefore in the process of calculating our CO2 footprint in order to reduce or eliminate this negative impact by planting native trees in our region, Extremadura (Spain).
But nowadays, molycata is no longer a family project of 2 people, but a much larger project. Every time you buy a handmade product from molycata you are collaborating with a network of hundreds of artisans and their families. You are collaborating to create a more balanced and fair society, more committed to the environmental future of the planet.
Moreover, day by day, there are more and more people behind this fair and ethical trade project. Each customer becomes a friend, feels the values of the project as their own and helps us to grow by recommending us to their contacts. Friends who become ambassadors of a way of understanding life.
Join us and be a part of our project !
If you believe that every action counts, you can support our project and all the artisans
and their communities by purchasing products from our online shop.